With only 3 more shopping days left until Christmas hopefully you've already made your list and checked it twice, but in case you haven't, here are a few ideas for the fit chick on your gift list at any budget level:
Beats by Dre wireless headphones– I love my Beats headphones, the sound quality is amazing and I love the fact that I don't get tangled up in wires or have to keep my phone attached to me for music. If you have the budget for it these make a great gift. ($199)
Apple Watch– This is a great way to listen to your music without having to wear an annoying arm band. You can also use fitness apps to track your steps and calories burned. ($349)
Manduka Yoga Mat– My favorite yoga mat. Durable, cushion-y enough without being too soft, textured enough without causing rub burn. I LOVE this mat and it is perfect for your yoga-loving fit chick. ($99)
Lululemon jacket– Ok, yes "lululemon jacket" is not super specific, but pretty much every lululemon jacket I have owned has been a hit. They are my favorite everyday jacket. Yes, they are also kind of expensive but on a cost per use basis they are totally worth it and so is your fit chick, right? ($198)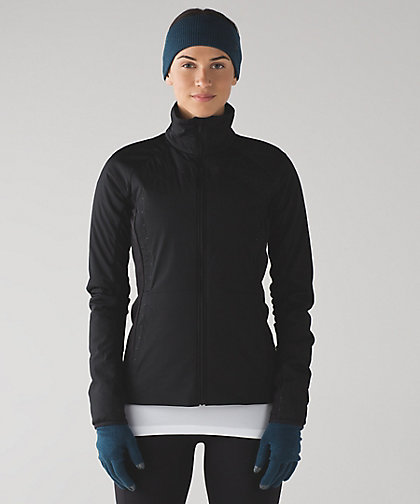 Alo Yoga Moto Leggings– I love this super stylish legging that you could take from the studio or gym to a night out. Perfect for when I want to hop from down dog to my Harley 😉 ($100)
Carbon 38 gift card– If your fit chick is also a fashionista, she will love the high fashion fitness gear on Carbon 38. If you aren't sure of her size or what to get, a gift card does the trick.
Shaker– Shakers are multi-purpose: BCAAS, pre-workout, protein. But somehow I always manage to lose mine. You can never have too many shakers. ($8)
S'well Water Bottle- Help your fit chick stay hydrated with this BPA water bottle she can use for hot or cold beverages. Swell also gives back to charity so you can feel good about your purchase. ($35)
Quest Bars– Still my favorite bar because of taste and nutrtition stats. Quest has developed a lot more flavors recently, there is sure to be one that suits your fit chick. My current fave is blueberry muffin. ($24.99)
Gift Certificate to a favorite studio or trainer– Experiences can be the best gift. Why not hook her up with a gift certificate to her (or your) favorite studio or trainer and score some quality time getting fit together.
Are any of these items on your wish list? Do you have any other great gift ideas for fit chicks? Happy Holidays!
XOXO
Valerie